Gratitude is a great way to get more out of life, feel happier, enjoy deeper relationships with those you love, and even improve your productivity and physical health. Since these are all areas that most of us could stand some improvement in, a gratitude journal is an invaluable tool to add to your life.
Increasing the gratitude you feel on a daily basis makes you more trusting of others, a nicer person, and of course, more appreciative. This leads to improved marriages and better social lives, which are important for your overall quality of life. For more about how gratitude makes you happier, read this article.
Keeping a gratitude journal is one proven method for improving this quality in yourself. Not only is it a surefire way to make time for this new, important practice, but it helps you train your mind to search for more reasons to feel grateful.
What to Look for in a Gratitude Journal
A Beautiful Design: Let's face it, humans are aesthetically-driven beings, and as a result, we are more likely to use a product if it looks nice. Get a journal that you like to look at, and you'll also like to write in it.
A Clear Objective: Some gratitude journals will help you increase your productivity, while others are intended to foster more happiness on a daily basis. Find out what's important to you so you can choose a gratitude journal that fits in with your personal goals.
A Fun Structure: The gratitude journal you end up choosing should be structured in a fun or entertaining way, otherwise there's not much of a difference between using that and a typical spiral notebook. The more fun you have using your planner, the more likely you are to stick with it.
Considering the qualities above, we've found some of the best gratitude journals available on the market.
The 100-Day Happiness Planner
52 Lists for Happiness: Weekly Journaling Inspiration for Positivity, Balance, and Joy
The SELF Journal
The Five Minute Journal: A Happier You in 5 Minutes a Day
Notebook & Pencil Set – Gratitude Journal, Today I am Thankful
Gratitude: A Journal
The 100-Day Happiness Planner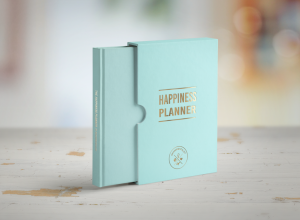 This planner starts with multiple exercises that will help you make your own "happiness roadmap" and look deeply at yourself.
This includes becoming more aware of your dreams and hopes, weaknesses, and strengths. You are then meant to spend time (100 days) planning ways to integrate new habits of happiness into your existence.
Claire over at ClaireaBelleMakes said, "If you are seeking ways to train your mind to be more positive and resilient, this planner is for you."
The main goal here is to make your days into positive experiences while making introspection a daily habit.
52 Lists for Happiness: Weekly Journaling Inspiration for Positivity, Balance, and Joy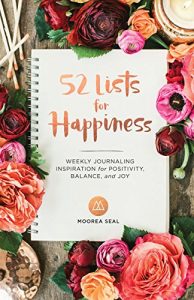 Katrina, writing for The Demure Muse had this to say about 52 Lists for Happiness: "Not only is this journal an emotional and self-reflective treat, but it's also a very visual and creatively-stimulating one!"
This book has tasteful and beautiful earthy and pink tones, with a hardcover design. The list titles are separated by category: Acknowledge, Reflect, Transform, and Invest.
Each of these lists comes with two pages included and throughout the book are photos of flowers, landscapes, and more, to increase the visual experience of using the planner. You will also find a bookmark ribbon in the book.
The SELF Journal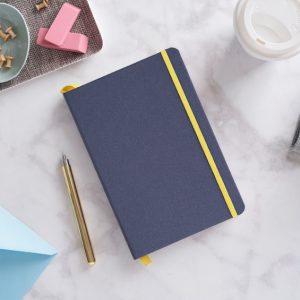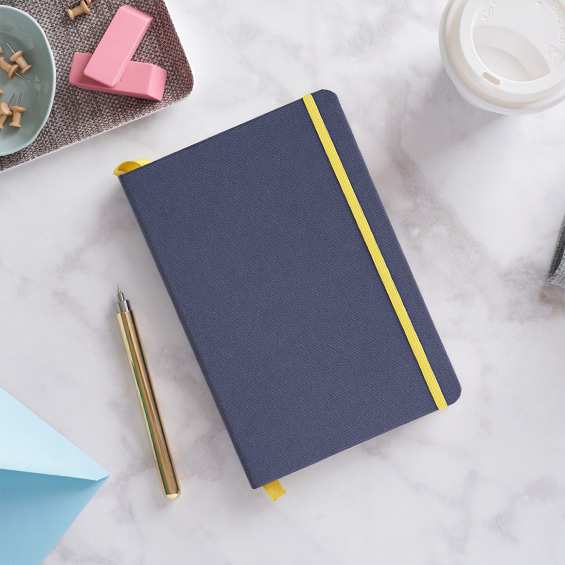 Too many goals fall flat because they don't have a clearly defined start, middle, or ending. With the SELF Journal, you make a roadmap spanning 13 weeks, rather than relying on vague timelines.
David Caolo over at Unclutterer said "After receiving my journal in December, I used it to successfully plan and implement a new season of my podcast."
This calendar will help you beat procrastination once and for all, encouraging you to fill out time slots with productive activities.
In addition, you are instructed to plan out the following day so you can stay on task, doing what's important for your goals.
The Five Minute Journal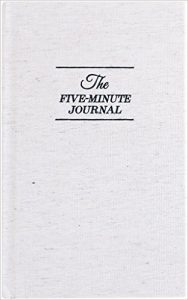 Utilizing proven principles of psychology, this journal packs a lot of value into a short period of time, twice a day.
Well-known author Tim Ferris swears by The Five Minute Journal, and Matt Sandrini from Time Zillionaire said that, "Writing in the Five Minute Journal has become one of my favourite daily rituals, and has definitely impacted my life in a very positive way."
Gratitude Journal, Today I am Thankful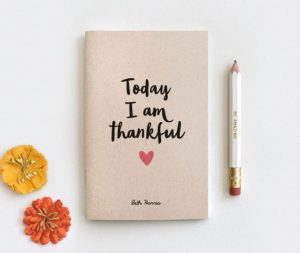 This charming journal, Today I am Thankful, is handmade from earth-conscious, recycled material, with archival inks.
It comes with gold foil print, a mini pencil, and makes a wonderful gift.
One Etsy review stated, "Jane puts a lot of extra TLC into what she does — the notebooks were packaged beautifully (with a business card, tissue paper and washi tape) and she sent an email thank you when I placed the order."
Gratitude: A Journal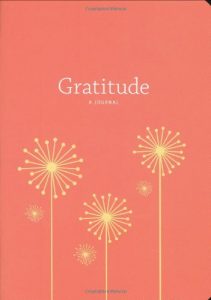 This planner will help you keep track of the little blessings you encounter each day.
The keepsake book is full of inspiring quotes, insightful writing prompts, and plenty of extra room for you to reflect on what adds value to your life.
There is enough material in here to last you a year.
Taz Tagore from BeliefNet had this to say about the journal, "The key to gratitude is keeping it alive in your heart–and that's why I liked taking this journal with me on long and short trips."
How to Improve Your Gratitude
A great gratitude journal is the first step to becoming a more appreciative person, but what other steps can you take to make sure this new habit sticks?
Commit: The first step for becoming more grateful in life is to commit to practicing. Vow that you will be more grateful, in writing, then post it somewhere highly visible as a reminder.
Get Creative: Following guidelines is a great place to start, but don't be afraid to think creatively about how you can increase your gratitude. Commit to finding new ways to appreciate life, each day.
Act Grateful: Acting grateful is a great way to instigate the feeling. This can mean always remembering to say "thank you," writing thankful letters, or simply smiling more.
Use Mindful Language: Focusing on positive words and subjects (such as abundance, blessings, and fortune) will help you stay focused on gratitude.